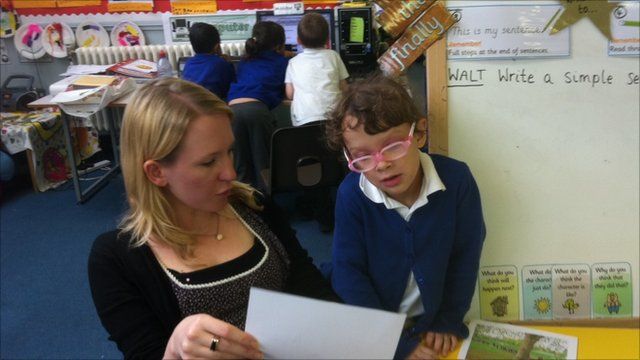 Video
Children learn to string a sentence together
Schools across England are taking part in "No Pens Day" in an effort to tackle speech problems.
Children at Baguley Hall Primary School in south Manchester had trouble constructing a long sentence in an exercise with their teacher.
"I didn't hear any child put a nice long complex sentence together," said Wendy Lee, from the Communication Trust, who worked with the school.
Listen to Andrew Bomford's report on BBC Radio 4's PM on Wednesday September 28 at 17:00.