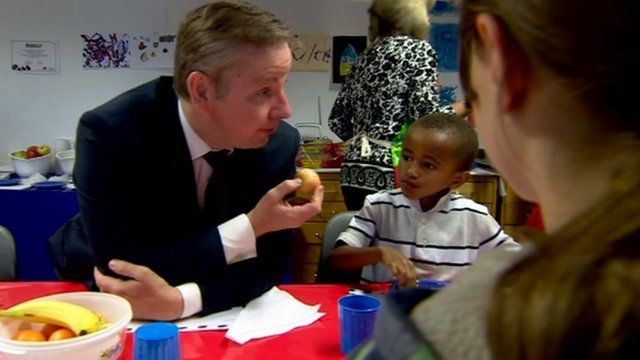 Video
Michael Gove: 'School food not good enough'
Two founders of a restaurant chain have been asked to carry out a review of school food in England.
Henry Dimbleby and John Vincent run the London-based Leon chain, which markets itself as offering healthy fast food.
Education Secretary Michael Gove visited a school in Hackney to announced the plans.
He said that although the standard of food in schools had improved in recent years it was "still not good enough in far too many schools".
He also had a chat with some youngsters about their breakfast habits - and revealed which cereal he has a soft spot for.