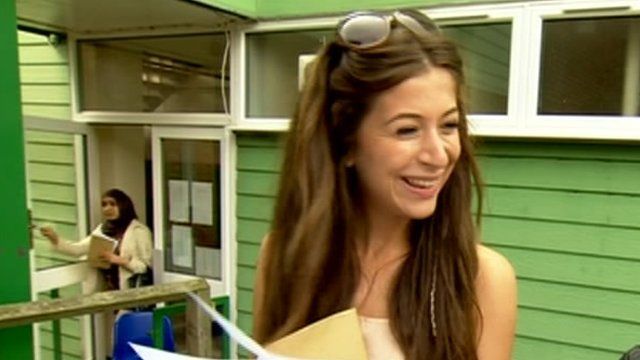 Video
Students pass rate hits 98% but fewer get A star grade
Thousands of pupils in England, Wales and Northern Ireland got their A-level results on Thursday.
For the first time in more than two decades, the number of students getting A grades at A-level has fallen, with boys overtaking girls at the A star grade.
The overall pass rate - those getting E or above - went up to 98%.
Our Education Correspondent Reeta Chakrabarti reports.