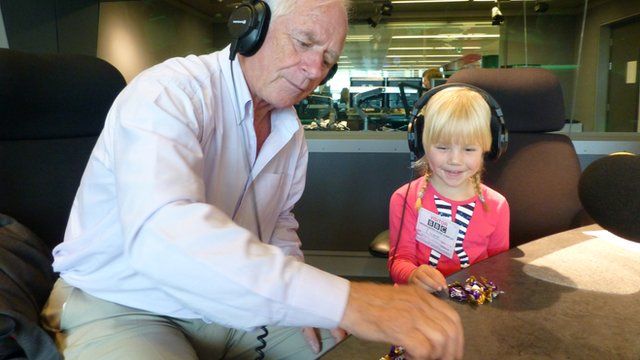 Video
Johnny Ball explains what number comes before infinity
Think of a Number presenter Johnny Ball explains the concept of infinity to four-year-old Claudia Haworth.
Claudia's mother Ellie wrote into the BBC's numbers programme More or Less to ask the team to explain what number comes before infinity. The discussion reveals how hard it can be for humans to comprehend something that goes on forever.
Listen again to More or Less on the BBC World Service and BBC Radio 4.. You can also subscribe to the More or Less download.
This interview was first broadcast on the BBC World Service on Saturday, 1 September 2012.