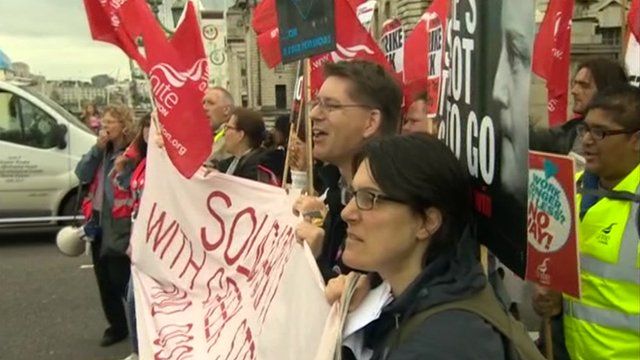 Video
NUT say members vote to strike over pay and conditions
The National Union of Teachers says its members have voted to strike over their pay and conditions.
Trade union membership has fallen below six million for the first time since the 1940s.
Len McCluskey, the leader of the UK's biggest union, Unite, has said he'd back calls for more coordinated strikes.
In a statement, the government said that it was 'disappointing that some unions insist on futile strike action which benefits no one.'
John Moylan reports.