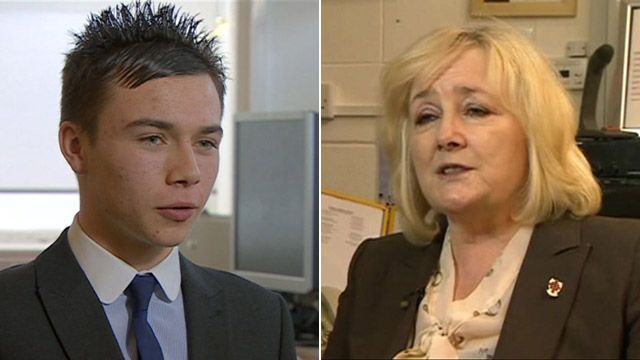 Video
Pupils and teachers take legal action over GCSE English
An alliance of pupils, teaching unions, schools and councils is seeking a judicial review of the last-minute shifts in grade boundaries in June's English GCSE.
Lawyers have accused two exam boards and the watchdog Ofqual of grade manipulation and a statistical fix.
GCSE student Jack Coote told the BBC he almost missed out on his apprenticeship when he got a D instead of a C and is now having to retake the exam, "It's really unfair... I can't concentrate on my apprenticeship."
George Green school in London is one of 150 challenging the result.
Its principal, Kenny Frederick, said she would not rest until the decision was reversed as it affected the future of her most vulnerable pupils.
"This is a purely statistical exercise because they decided too many people had passed."