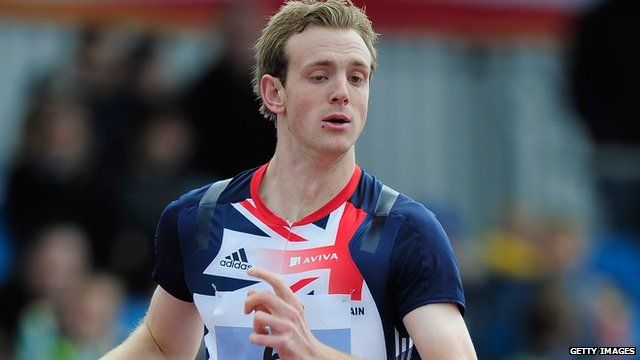 Video
Ben Rushgrove: 'These kids deserve a good education'.
A breakdown of last summer's GCSE results suggests that deaf pupils in England are doing a lot worse in their exams than those who can hear.
The research by the National Deaf Children's Society shows that 37% of deaf children achieved five A* to C grades at GCSE compared to 69% of their hearing peers.
Paralympic sprinter Ben Rushgrove, who won a bronze medal at London 2012, told BBC Radio 5 live Breakfast that the education of young deaf children "is the minimum they can expect from us as a society".
TRANSCRIPT
BEN RUSHGROVE: At primary school I went to a main stream primary school, but at secondary school I went to a school specifically for people with disabilities. So I had a maximum class of 13 kids at one point and there were about three staff in there at all times, which was amazing. But today I go into schools to do talks and stuff like that and I encounter the same problems as an adult as I did when I was a kid. It is incredibly difficult you know, and I think hearing the teacher is not necessarily such a big deal anymore because we have got radio microphones and stuff like that, which we can use. But I think the bigger problem for me certainly when I was at school was hearing the rest of the class. So what would happen would be I would sit at the front of the room so I could hear the teacher and then the rest of the class would be contributing to the lesson and I wouldn't have a clue what they were saying. (CHUCKLES)
INTERVIEWER: So it is that interaction with other class members... Is it particularly difficult for deaf young people of a certain age, for teenagers, is it difficult to ask for that extra support, to say that you are not quite grasping it all?
BEN RUSHGROVE: Definitely, definitely, yeah. I think as a disabled person you always want to be seen as a non-disabled person and you try your hardest to get by without making it obvious that you are disabled. I think that I tried very hard to do that for a very long time and then eventually I just had to accept the fact that I was going to have to sit in the front of the classroom where nobody else wanted to sit (CHUCKLES) and just get on with it and that is what I did. But I think there is a really important point to make here really, which is that these statistics are shocking and what needs to happen really is we need to address this quickly because these kids deserve a good education. It is the minimum requirement they can expect from us as a society I feel and if we don't give them that opportunity now, then they are going to find it increasingly difficult as they go on into the future.
Go to next video: Deaf children learn music in Brazil