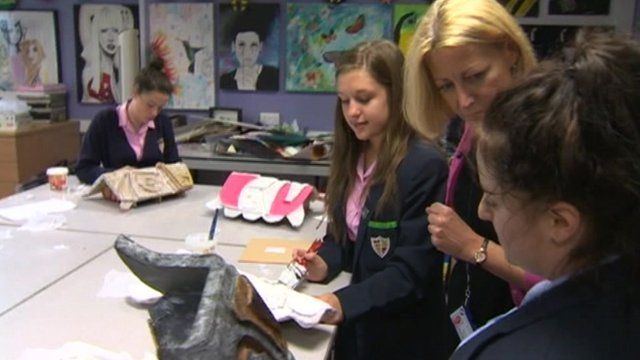 Video
Welsh Parliament formally rejects planned changes to GCSEs
The UK's exam system faces greater fragmentation - with the Welsh government formally rejecting changes planned for GCSEs in England.
GCSEs will be retained in Wales while there are plans for them to be replaced in key subjects in England.
Northern Ireland is carrying out its own review of GCSEs and A-levels.
Betsan Powys reports.