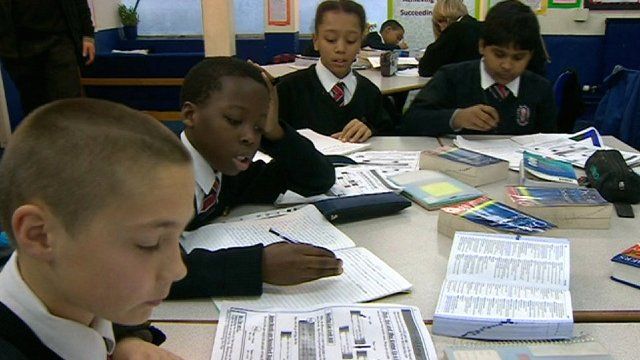 Video
How can schools nationwide mimic London's improvement?
A comparison between schools in London, some of them in under-privileged areas where many children do not speak English as a first language, with schools outside London, which are predominantly white British, shows something remarkable - the London schools are performing better, often much better.
So is there a London effect and how could it help schools up and down the country?
Newsnight's Sanchia Berg visits a school in Newham, London and one in Barnsley in South Yorkshire to find out more.