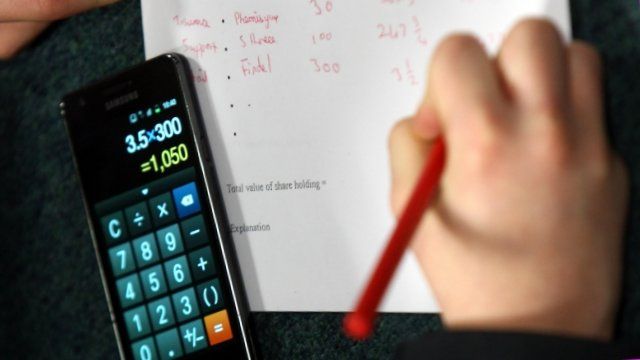 Video
UK maths pupils 'not keeping up'
The ablest primary pupils in England almost match those in Taiwan and Hong Kong in maths but fall back by the time they are 16, a study suggests.
The top 10% of English secondary pupils also fall behind those in Australia, Scotland Slovenia and Norway, analysis of international test scores indicates.
But the bottom 10% catch up slightly with their peers overseas according to the Institute of Education research.
Dr John Jerrim, co-author of the report, outlined the study to Today programme presenter Evan Davis.
Moses Kabba, a maths teacher at the Quintin Kynaston School in Westminster, explained that "mathematics teaching in secondary schools is not at accelerated, if you like, at the top end".
He added that the fact that setting and streaming is not a priority "is one of the downfalls that is affecting our most able".
First broadcast on BBC Radio 4's Today programme on Friday 22 February 2013.