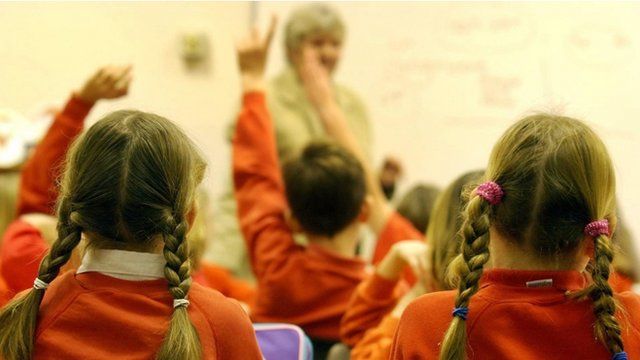 Video
Laws 'unembarrassed' by higher school targets
Hundreds more primary schools in England could be labelled as underperforming as the government raises its test result targets.
Next year schools will need to have 65% of pupils achieving the expected levels in English and maths, up from 60%, Schools Minister David Laws says.
Mr Laws wants pupils to be "secondary ready" when they leave primary school.
Head teachers' leader Russell Hobby accused ministers of "shifting goal posts" to chase "easy headlines".
If schools continue to "consistently underperform" below this target they could be required to become academies he added.
Schools Minister David laws told the Today programme that he was "unembarrassed" about changing the targets.
"We cannot have a situation where we tolerate mainstream schools that have got 40% of youngsters not even achieving a level which at the moment doesn't even prepare you for success at secondary education".
First broadcast on BBC Radio 4's Today programme on Tuesday 5 March 2013.