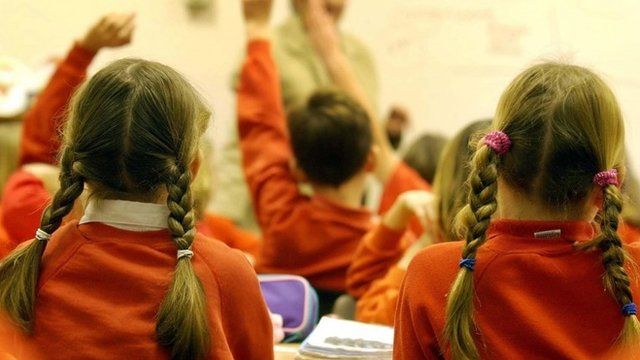 Video
NUT Cymru: 'No single reason' Welsh school results
The UK's teenagers are lagging behind their contemporaries in countries like Singapore, South Korea and Japan - according to a major international study.
Wales has also fallen behind the rest of the UK significantly in reading, maths and science for the third time, according to the results of Pisa (Programme for International Student Assessment) tests run by the OECD think tank.
Speaking at St. Teilo's High School in Cardiff, Owen Hathaway of the National Union of Teachers Cymru told the BBC's Hywel Griffith that there were a "variety of reasons" that pupils on Wales were falling behind.
Go to next video: Education system "faces challenges"