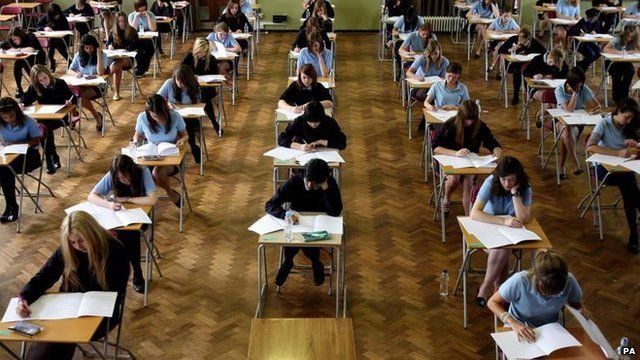 Video
'Genetics are important' in GCSE results
According to a study led by Professor Robert Plomin, from King's College London's Institute of Psychiatry, genetic difference in the UK accounts for over half of the variation between pupils' GCSE results.
Mr Plomin told the Today programme "genetics are important" as they "explain more of the differences between children in their GCSE scores than everything else put together".
"Schools account for about 20% of the differences. Surely [this] must be relevant for policy makers," he added.
First broadcast on BBC Radio 4's Today programme on Thursday 12 December 2013.