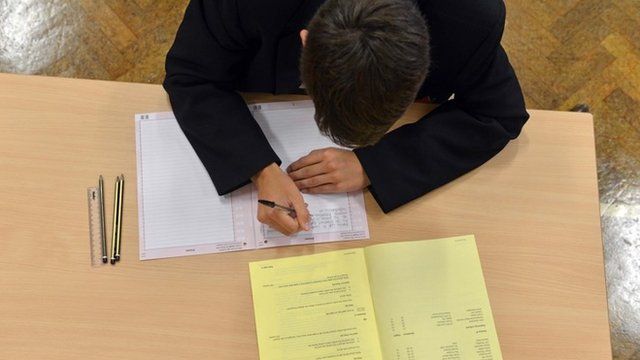 Video
GCSE shake-up: Ultra-high grade for top performers
A new top-level GCSE grade will be awarded to the most talented 20,000 pupils each year, in proposals for a shake-up of England's exam grades.
The Ofqual exam regulator has launched a consultation on a grading system that will rank from nine at the very top down to one for the lowest performers.
The changes, to be introduced from 2017, will also link exam grades to international Pisa tests.
Gillian Hargreaves
Go to next video: Ofqual outlines GCSE 'top grade' plan