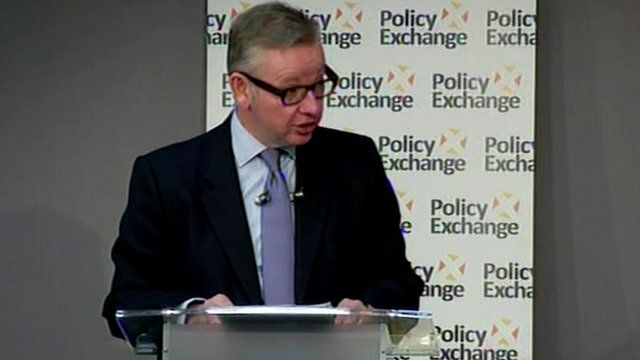 Video
Gove calls for tougher penalties for parents of truants
Education Secretary Michael Gove has been reviving plans to introduce tougher penalties for parents in England who allow their children to play truant, if the Conservatives win next year's general election.
The idea, which would involve docking unpaid truancy fines from child benefit payments, was previously rejected by the Liberal Democrats.
Speaking at an education conference in London, Mr Gove said it was important that children did not miss out on education.
''We need to ensure every child is in school, benefiting from great teaching in every classroom, every school day,'' he said.
Go to next video: Michael Gove: UKIP has done well