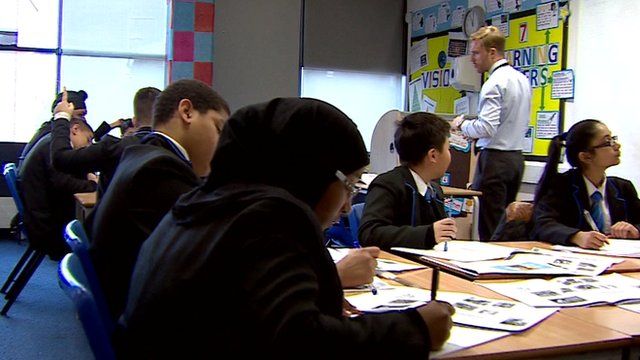 Video
Petchey Academy pupils and principal on how school has changed
MPs on the education select committee have published a report saying there is currently little evidence as to whether or not academies help improve school standards.
Petchey Academy in Hackney was established in 2006 on the site of Kingsland School.
It is sponsored by the Jack Petchey Foundation, and GCSE results have improved since it opened.
Pupils and the school's principal explain how they think the school has changed since becoming an academy.
Go to next video: Secondary pupils defend their school