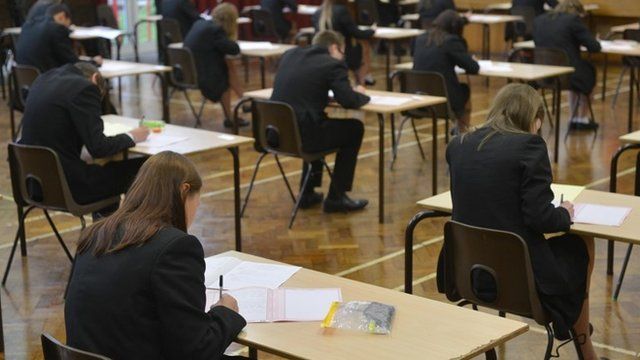 Video
Schools in poorer areas not offering key subjects
Students in deprived areas of England are missing out on key GCSEs subjects.
Schools in wealthier parts of the country offer a wider range of subjects, according to research suggesting that choices are linked to deprivation and affluence.
Alex Forsyth reports.
Go to next video: Does ethnic background affect grades?