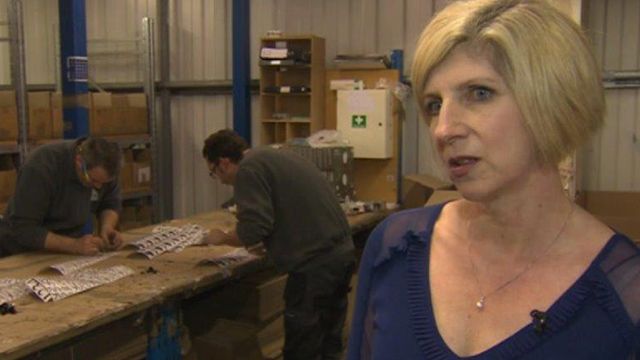 Video
Election 2015: Helping the numbers add up for firms
Economics correspondent Sarah Dickins visits a firm making numbers and name plates for homes to see how strong business is.
The House Nameplate Company was established as a family business in Wrexham nearly 30 years ago and is now part of the Timpson retail group.
Tina Smith, managing director, wants stability and as she looks to double the size of the business, wants the government to make funding available for investment.
Ms Smith welcomed the Jobs Growth Wales programme - run by the Welsh Government in Cardiff - which she said had a "really worked" for her business and helped bring in new workers and invest in their training.
Go to next video: UK Election 2015: A brief guide