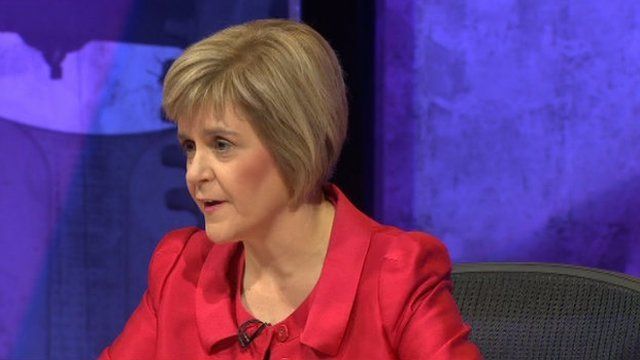 Video
Election 2015: The SNP's Nicola Sturgeon speaks to Good Morning Scotland
The leader of the Scottish National Party, Nicola Sturgeon, has been talking to BBC Radio's Good Morning Scotland programme at the start of the General Election campaign.
She told presenter Gary Robertson that a big team of SNP MPs at Westminster would give a minority Labour government "guts and backbone".
Ms Sturgeon said Labour needed to come up with a clear alternative to austerity and to agree to scrap the planned renewal of the Trident nuclear missile system.
Good Morning Scotland is interviewing Scotland's party leaders during the election campaign.