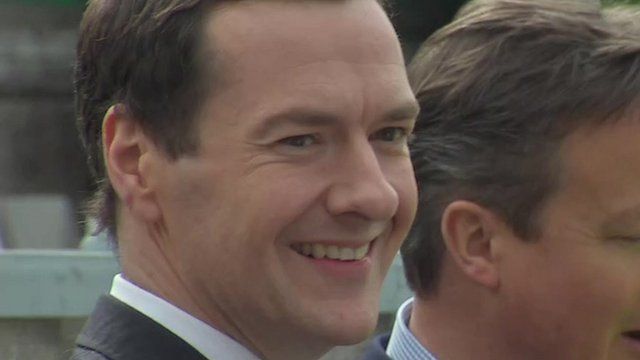 Video
LIVE: Speech by Chancellor George Osborne
George Osborne is giving a speech in West Yorkshire.
Earlier, the chancellor welcomed a letter signed by more than 100 bosses backing Conservative party cuts in corporation tax and other policies since 2010, saying they had been "good for business".
Labour said the letter was "organised" by the Tories and it was "no surprise" that bosses wanted lower taxes.
It came as Labour promised new rights for workers on "zero-hours" contracts.