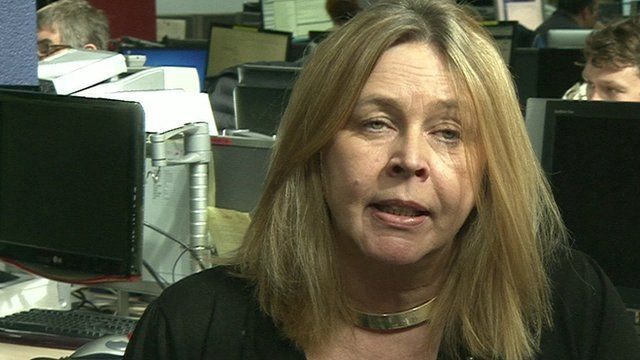 Video
Election 2015: Trader on Labour's zero hours contract policy
Labour's bid to clamp down on "exploitative" zero hours contracts was an "absolutely appalling suggestion", said a Yorkshire businesswoman.
Lorraine Turner, who runs Yes Direct Mail Limited and employs six people, spoke to Jo Coburn on the Daily Politics.
She said the firm needed flexibility from its staff, as it worked to tight margins, with no money to pay for staff when there was no work for them.
A Labour government would give employees the right to a normal contract after working 12 weeks of regular hours.
Subscribe to the BBC Election 2015 newsletter to get a round-up of the day's campaign news sent to your inbox every weekday afternoon.
More: Follow @daily_politics on Twitter and like us on Facebook and watch a recent clip and watch full programmes on iPlayer
Go to next video: Andrew Neil's Wednesday campaign report