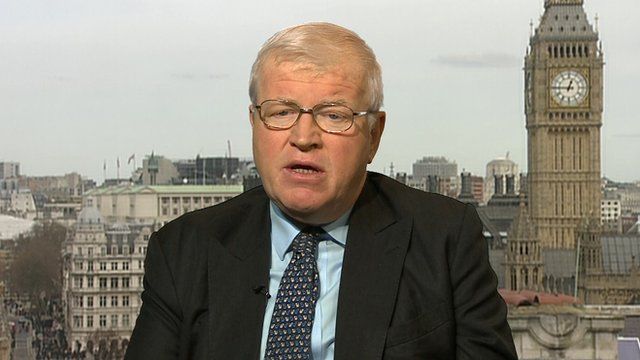 Video
Election 2015: Market affected by hung parliament results
A Tory-led government thinking of leaving Europe, or an SNP involvement in a Labour coalition, are two options which would be "most disruptive for the markets in general".
That's the view of Ewen Cameron Watt, from Blackrock Investment, which has done a report into what a hung parliament could mean for the UK markets.
He said the UK and Europe were used to coalition governments, which would not upset the market, but it was "uncertainty and extremes that do".
Mr Watt spoke to Daily Politics presenter Jo Coburn, after she looked at the maths and possible options if no party wins a majority in the general election.
Subscribe to the BBC Election 2015 newsletter to get a round-up of the day's campaign news sent to your inbox every weekday afternoon.
More: Follow @daily_politics on Twitter and like us on Facebook and watch a recent clip and watch full programmes on iPlayer
Go to next video: Andrew Neil's Thursday campaign report