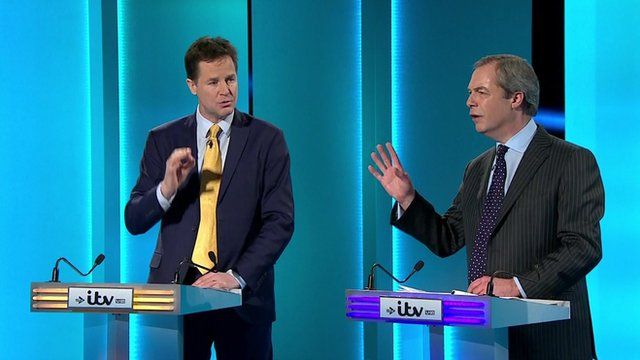 Video
Leaders' debate: Farage and Clegg clash over immigration
Lib Dem leader Nick Clegg has questioned UKIP's policy on immigration, attacking Nigel Farage for implying that anyone who comes to this country is a menace.
The UKIP leader responded saying that they have said nothing of the kind and Nick Clegg should admit the truth over immigration.
The exchange was part of the televised leaders' debate, which is between seven parties standing in the UK general election.
Go to next video: Clegg and Cameron clash over deficit