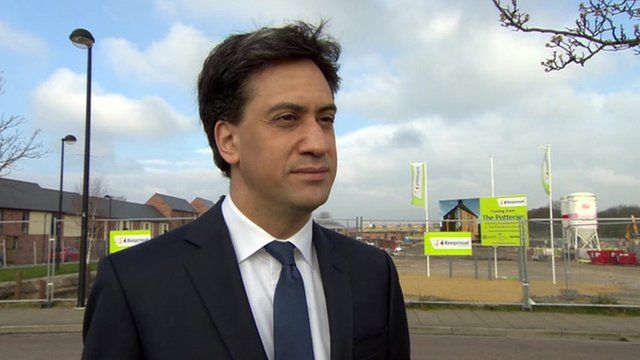 Video
Ed Miliband: Nicola Sturgeon claims are 'damning revelations'
Ed Miliband has said that claims about Nicola Sturgeon preferring a Tory government, which she denies, are "damning revelations".
The Daily Telegraph says she made the claim in private to the French ambassador to the UK but all parties have denied it ever happened.
The Labour leader repeated his pledge that there would be no coalition with the SNP but refused to rule out any other possible post-election agreements.
Go to next video: The parties react to TV debate