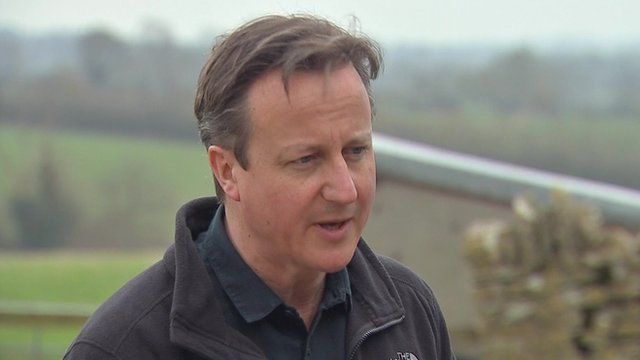 Video
Election 2015: Cameron says 'not our policy to cut top rate of tax'
Conservatives do not plan to cut the top tax rate if they win the election, David Cameron has said.
The party's leader was speaking after Chancellor George Osborne refused to completely rule out the move.
Mr Cameron said the party would focus on raising the thresholds for basic and 40p rate taxpayers.
Go to next video: Tories' 'cheek' on tax allowance