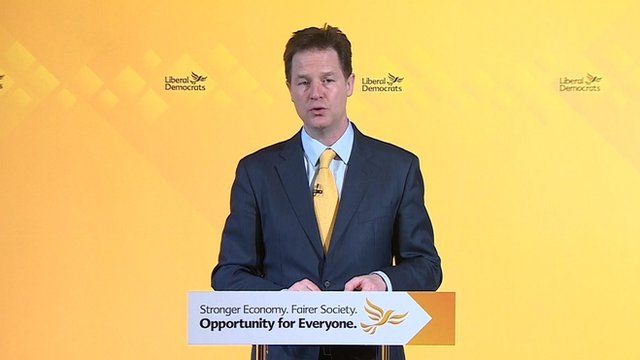 Video
Clegg: 'No tax to pay on the first £12,500 of earnings'
Liberal Democrat leader Nick Clegg has been setting out his party's plans for tax savings for workers.
Mr Clegg said his party would move towards increasing the tax threshold to £12,500, and that clamping down on tax evasion and avoidance would partly finance the tax savings for millions of workers.
Mr Clegg also attacked the Tories, saying they would erase the threshold for high rate taxpayers.
Go to next video: Tax in spotlight on campaign trail