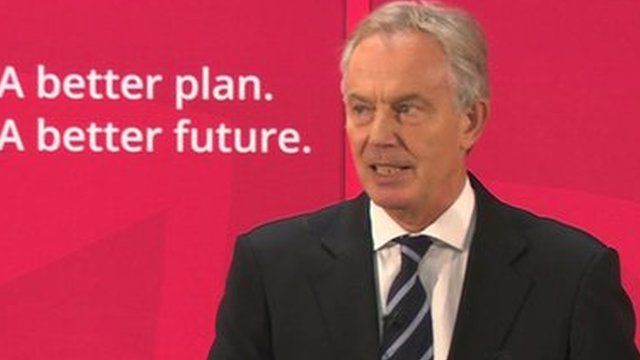 Video
Blair criticises Tories over Europe referendum plans
The former prime minister Tony Blair has entered the election campaign with a warning that the UK's economy could descend into chaos if the country left the European Union.
He told a meeting in his former Sedgefield constituency that the Conservatives had put "exit on the agenda" by promising an in-out referendum.
He also said he backed Ed Miliband "100%."
David Cameron has insisted he was "putting the country first" in seeking a vote.
James Landale reports.
Go to next video: Getting ready for an EU referendum?