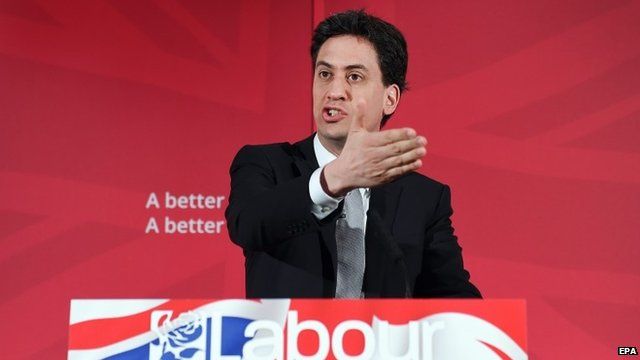 Video
Election 2015: Miliband claims Tory campaign 'based on deceit and lies'
Ed Miliband has accused the Conservatives of "creating division" between their parties, following comments from Defence Secretary Michael Fallon over nuclear deterrents.
The Conservatives have announced a manifesto commitment to build four new nuclear missile-armed submarines, with Mr Fallon accusing Labour of using the nuclear deterrent as a "bargaining chip" with the SNP, which would vote to scrap it.
Speaking at the unveiling of Labour's education manifesto, Mr Miliband said the Conservatives were running a campaign "based on deceit and lies" and that the defence secretary had "demeaned himself and demeaned his office".
Go to next video: Fallon unapologetic in Trident row