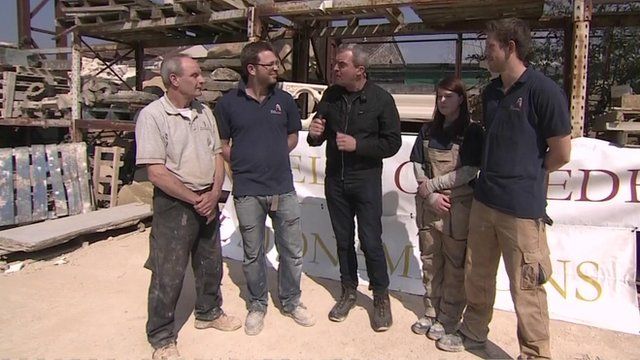 Video
Election 2015: Voting issues for Somerset stonemasons
The Daily Politics is touring the UK calling in on voters at 18 sites and asking for their views on the general election - and Thursday's stop was in Somerset.
Reporter Giles Dilnot spoke to Barry Leiper, Paul Roddan, Paige Manvill and Kyle Makowski, who work at Wells Cathedral Stonemasons in Cheddar. They told him who might be getting their vote on 7 May - and the issues that may sway them.
Subscribe to the BBC Election 2015 newsletter to get a round-up of the day's campaign news sent to your inbox every weekday afternoon.
More: Follow @daily_politics on Twitter and like us on Facebook and watch a recent clip and watch full programmes on iPlayer
Go to next video: What could make a cheese-maker go and vote?