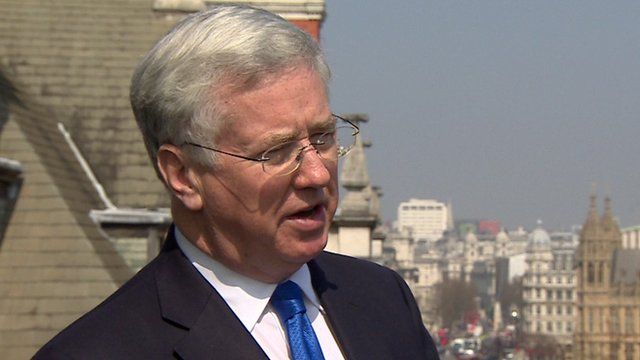 Video
Election 2015: Fallon unapologetic in Trident Labour row
Michael Fallon has refused to apologise for saying Labour would use the nuclear deterrent as a "bargaining chip" with the SNP as part of a post-election deal.
The defence secretary defended the personal nature of his attack, in which he said Mr Miliband had "stabbed his brother in the back" and was willing to do the same to the UK to be PM.
He told the BBC's assistant political editor Norman Smith that leadership and judgement were a legitimate part of the campaign.
Ed Miliband has accused the Conservatives of running a campaign "based on lies and deceit" and said Mr Fallon had "demeaned himself and demeaned his office".
Go to next video: Tories' campaign 'based on lies'