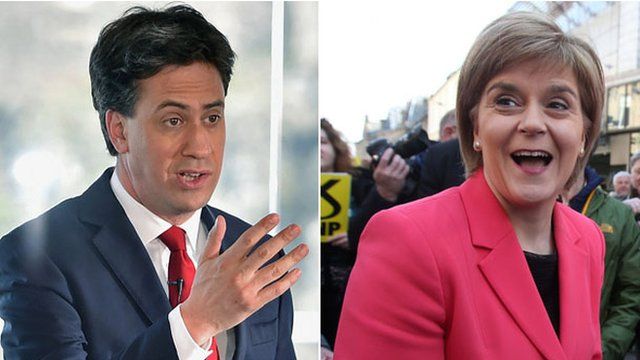 Video
General Election 2015: Day 12 of the campaign
Labour leader Ed Miliband said on Friday that the SNP's support for Scotland having full control of all taxation left "black hole" in its finances.
Nicola Sturgeon accused Labour of backing Conservative cuts.
The Conservatives promised leave for workers who volunteer.
And the Liberal Democrats said they would help young people with a loan for a deposit on a rented home.
Go to next video: Trident dominates campaign day 11