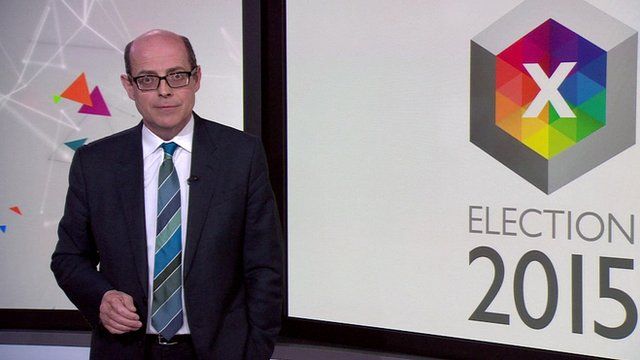 Video
Nick Robinson on the big parties' 'political cross-dressing'
David Cameron launched the Conservative manifesto on Tuesday with a new right to buy scheme, helping up to 1.3 million housing association tenants in England buy their homes at a big discount.
He said his aim was to guarantee a "good life" for British workers and families.
The BBC's Nick Robinson, who is back at work following recent surgery, says the Conservatives and Labour are trying to sound like each other because they are both "stuck" in the opinion polls.
Go to next video: Nick Robinson on Labour's manifesto