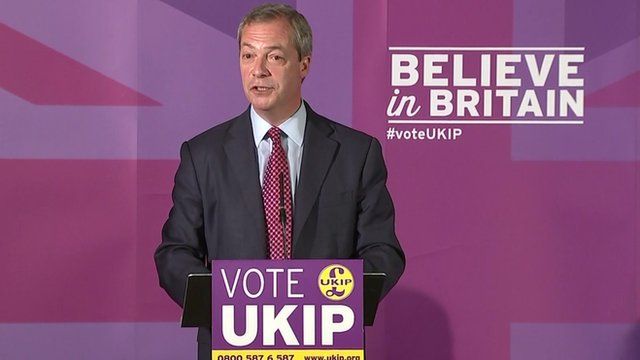 Video
Election 2015: UKIP's Nigel Farage pledges 'big tax give away'
The UK Independence Party has launched its election manifesto, promising ''a big tax give away'' which would lead to ''dynamic growth'' in the British economy.
Party leader Nigel Farage said the pledges made in the manifesto were ''fully costed'' and verified by an independent think-tank.
The party's proposals include an extra £12bn for the NHS, a commitment to spend 2% of GDP on defence, and a five-year ban on unskilled immigration.
Go to next video: UKIP launches 'properly costed' manifesto