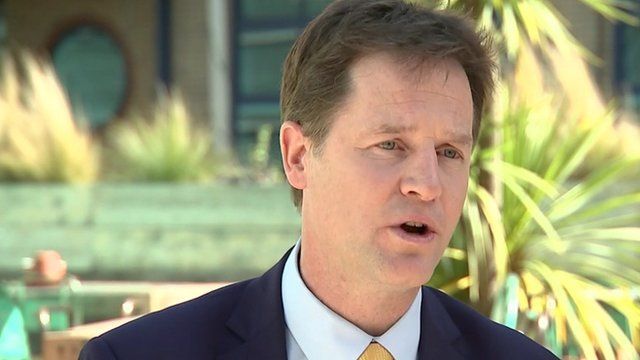 Video
Election 2015: Clegg on Lib Dem record in government
Deputy Prime Minister Nick Clegg has said he is "very optimistic about our chances on 7 May "despite some predictions which were "ludicrously pessimistic".
He described the Liberal Democrats as a "plucky brave party" that had put their country before their own interests.
Nick Clegg told the BBC's Vicki Young that his party had played a part in the strongest economy in the western world, along with more women in work, and changes in childcare, apprenticeships, pensions, parental leaves and introducing equal marriage.
Subscribe to the BBC Election 2015 newsletter to get a round-up of the day's campaign news sent to your inbox every weekday afternoon.
Go to next video: Clegg: 'No need to increase income tax'