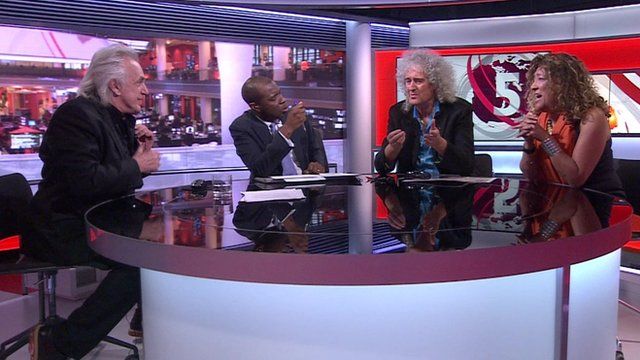 Video
Election 2015: Famous faces spar over May 7 vote
Queen guitarist Brian May, businessman and nightclub owner Peter Stringfellow and barrister and FA director Heather Rabbatts have been giving their views on the upcoming general election in an animated debate.
Mr Stringfellow suggested aspirational people should vote for the Conservatives or UKIP, But Brian May rejected this, saying that the poor, disadvantaged and sick should not pay the price for austerity.
Meanwhile, Heather Rabbatts urged voters to cast their ballots in favour of the candidate in their constituency that best represented them.
Go to next video: More manifestos on campaign day 17