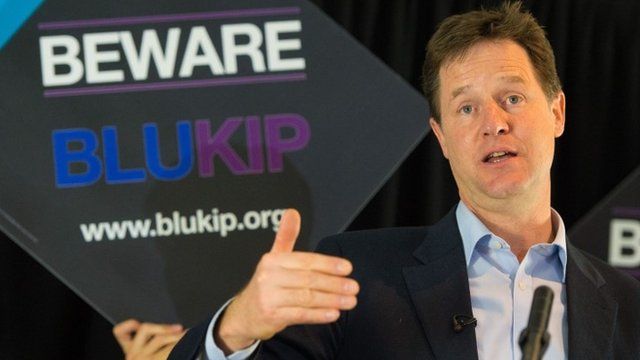 Video
Election 2015: Nick Clegg warns of 'Blukip' threat
Nick Clegg has suggested that if Conservative leader David Cameron fails to win an outright majority at the election he could effectively be forced to the right by UKIP, the DUP and his own backbenchers.
The Liberal Democrat leader's comments came as he visited Cheadle on the campaign trail ahead of the 7 May vote.
Arif Ansari reports.
Go to next video: BBC election debate 'worm' explained