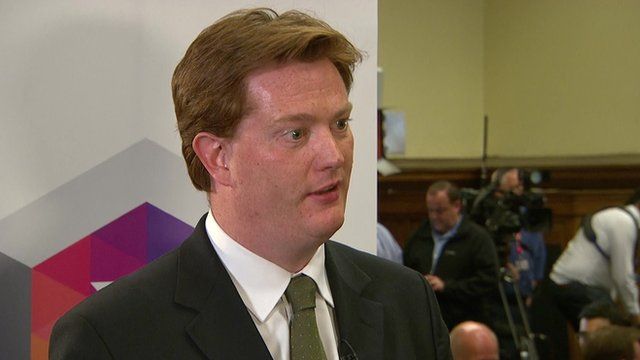 Video
Election 2015: Lib Dems say balance of power is key
Liberal Democrat Danny Alexander has said that the key issue for voters in the upcoming general election is "who is holding the balance of power".
He suggested it was important to have Liberal Democrats in the next parliament "in strong numbers" to combat the "immense unfairness" in Conservative plans or to ensure a responsible economic plan should Labour come to power.
His comment followed the BBC's televised election debate.
UK viewers can watch the debate in full on the BBC iPlayer
Go to next video: Debate 'shouting match' over NHS