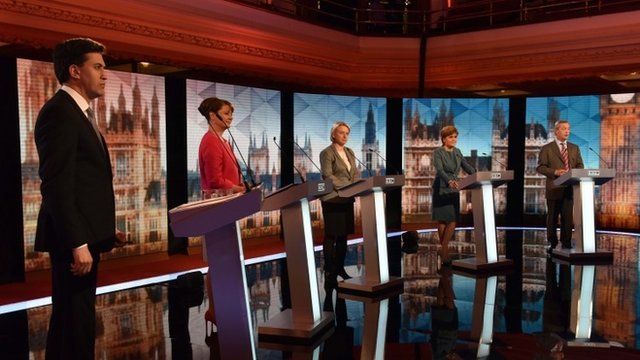 Video
The BBC election debate in 10 minutes
Five party leaders have appeared in the second televised debate of the 2015 General Election campaign.
Ed Miliband, Leanne Wood, Natalie Bennett, Nicola Sturgeon and Nigel Farage took part in the 90-minute programme hosted by the BBC.
Prime Minister David Cameron and Lib Dem Deputy Prime Minister Nick Clegg did not take part.
Here are some of the highlights in 10 minutes.
UK viewers can watch the debate in full on the BBC iPlayer.
Go to next video: BBC election debate in two minutes