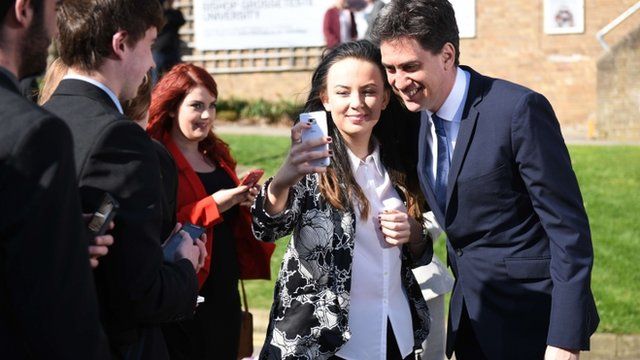 Video
General Election 2015: Day 19 of campaigning
With 20 days to go until the General Election, the politicians tried to launch new initiatives and move on from the TV opposition leaders' debate.
But would journalists would let them?
Also on the campaign trail, Ed Miliband took selfies, Nick Clegg saw some cows and Leanne Wood got hugs.
Go to next video: The highlights of campaign day 18