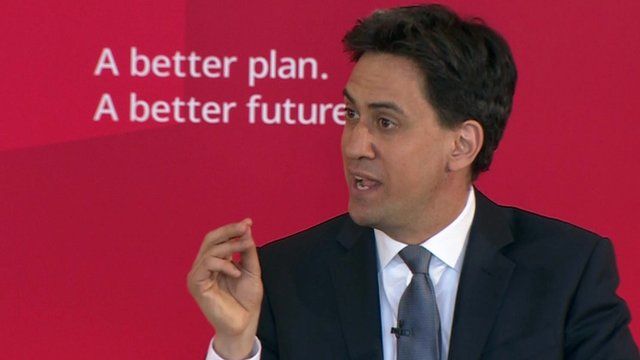 Video
Election 2015: Miliband on 'epidemic' of worker exploitation
Labour leader Ed Miliband has pledged to end an "epidemic" of worker exploitation during a major speech on immigration.
He said a Labour government would set up a task force to target firms that encouraged low skilled migration and undermined the minimum wage.
The Conservatives said Labour was "in denial" and "nothing" being proposed would help to control immigration.
Go to next video: Labour sets out immigration policy