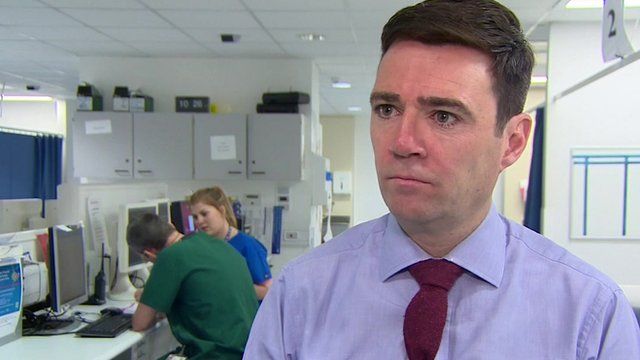 Video
Burnham: Cameron's 'promises will expire on 8 May'
The number of NHS nurses in England is set to fall by almost 2,000 over the next four years according to government projections, Labour has said.
The health document Labour is basing its claims on says fewer nurses would be employed because of "affordability".
The Tories say the real threat to nurses is a Labour-SNP government.
Accusing the Conservatives of having a "secret plan", Labour's Andy Burnham said nurses' "hearts would sink" at the news.
Go to next video: 'Action needed to provide more nurses'