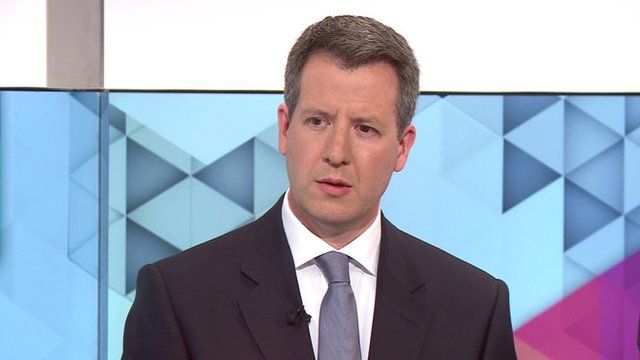 Video
Election 2015: Leslie and Hosie on Salmond budget claim
The shadow chief secretary to the Treasury, Chris Leslie, says Alex Salmond's quip that he would write Labour's first budget is "total nonsense".
Mr Salmond was filmed making the joke at a fundraising event for an SNP candidate earlier this month.
Appearing on the Daily Politics election debate on the economy, Mr Leslie insisted Labour "disagree so profoundly" with the SNP on fiscal responsibility and the SNP would have no influence on a Labour budget.
But SNP deputy leader Stewart Hosie said he thought Mr Salmond was "having a bit of fun".
Subscribe to the BBC Election 2015 newsletter to get a round-up of the day's campaign news sent to your inbox every weekday afternoon.
More: Follow @daily_politics on Twitter and like us on Facebook and watch a recent clip and watch full programmes on iPlayer
Go to next video: Election debate on the economy