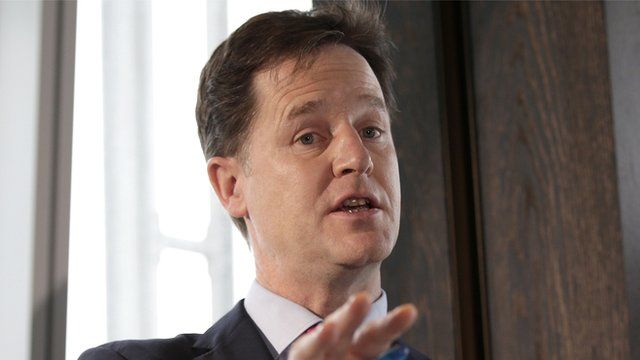 Video
Nick Clegg: Coalition 'must not be held hostage'
Lib Dem leader Nick Clegg says his party will not prop up any government "held hostage" by the SNP or UKIP, should there be a hung Parliament.
He also said that the party with the "greatest mandate", even if they have not won a majority, should be given the first chance to form a government.
Ben Wright reports.
Go to next video: Clegg: "The mask has slipped"