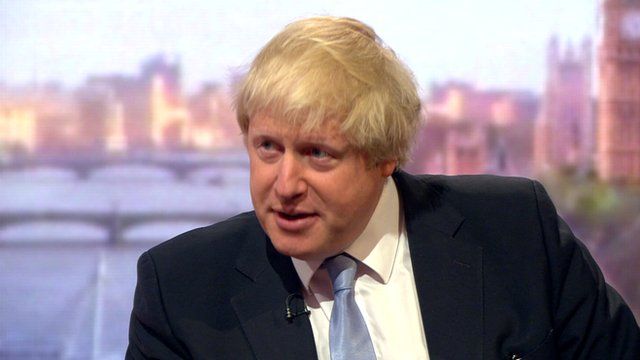 Video
Election 2015: Labour SNP government 'deeply alarming', says Boris Johnson
The Mayor of London, Boris Johnson, has said that voters would find it "deeply alarming" if Labour did a post-election deal with the Scottish Nationalists, in the event of a hung Parliament.
Mr Johnson, who is standing as a Conservative candidate in west London, told the BBC's Andrew Marr Show that the SNP would have too big a say.
"People will look at the reality that you've got a Scottish Nationalist Party, whose aim, ethic, charter, programme, is to break up the union, that's why they're called the Scottish Nationalist Party."
Go to next video: Labour plans to control rent rises