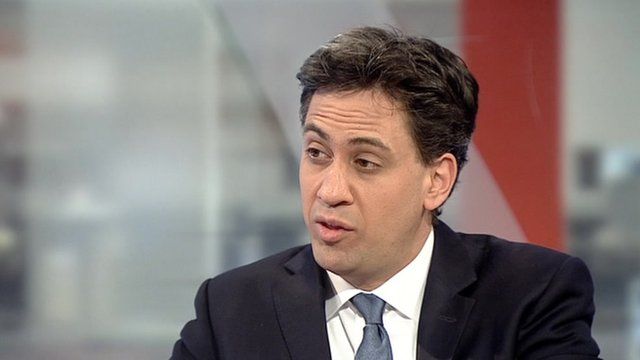 Video
Ed Miliband Labour campaign visits North East
Labour party leader Ed Miliband hit the campaign trail in the north-east of England and told party activists in Stockton he would help first time home buyers and give North East councils a better deal.
But his critics say he is out of touch with voters in the region and faces a threat from UKIP.
Political correspondent Mark Denten watched his speech in Stockton and spoke to voters about their impressions. Mr Miliband later spoke to Carol Malia in the Look North studio.