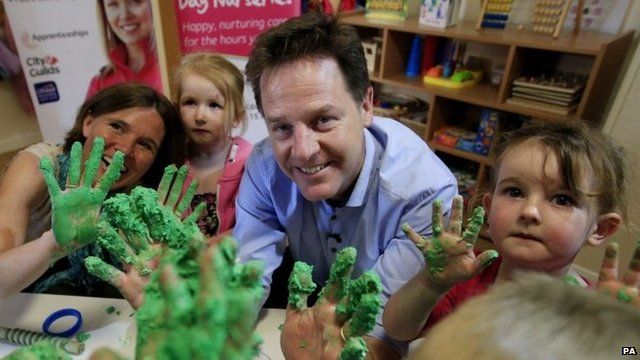 Video
Nick Clegg: Education is a 'red line' in any coalition deal
Liberal Democrat leader Nick Clegg has said that the party will not enter into into any coalition that does not guarantee protection for the education system ''from cradle to college''.
He said he would insist on billions of pounds more being invested in education, calling it a ''red line'' issue - a non-negotiable demand.
Kamal Ahmed reports.
Go to next video: What would be Clegg's 'deal breaker'?