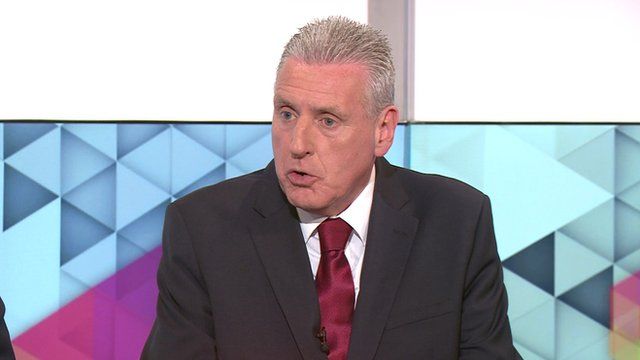 Video
Election 2015: Vernon Coaker on Labour Trident policy
Labour's shadow defence secretary Vernon Coaker has said his party is committed to renewing four Trident submarines if it wins the election.
In a Daily Politics election debate on defence and security, he said evidence showed four boats were needed.
In March, Shadow Chancellor Ed Balls said the party would consider reducing the number to three.
Defence Secretary Michael Fallon refused to say whether his party would back a Labour minority government on Trident renewal.
Subscribe to the BBC Election 2015 newsletter to get a round-up of the day's campaign news sent to your inbox every weekday afternoon.
More: Follow @daily_politics on Twitter and like us on Facebook and watch a recent clip and watch full programmes on iPlayer
Go to next video: Where do parties stand on defence?