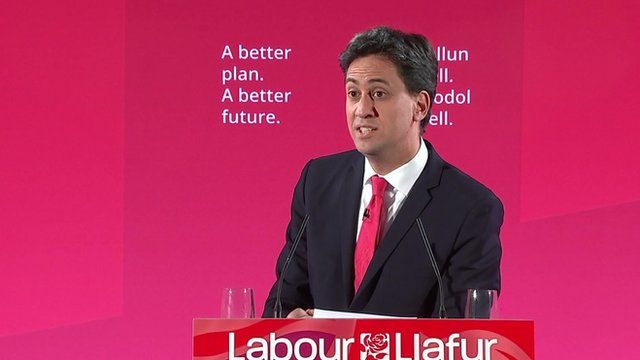 Video
Ed Miliband explains why he agreed to meet Russell Brand
Labour leader Ed Miliband has been explaining why he agreed to an interview with comedian and political campaigner Russell Brand.
Mr Miliband said millions of people did not vote and it was important to "engage" with them.
Brand has repeatedly urged young people not to vote, saying elections change little.
"I will engage with anyone, anyhow, to persuade more people to turn out and vote, and to vote Labour," Mr Miliband said.
He also suggested that Prime Minister David Cameron wait to see the interview before he made a judgement, after the prime minister said he "did not have time to hang out" with Mr Brand.
Go to next video: 'Do you think I lack imagination?'