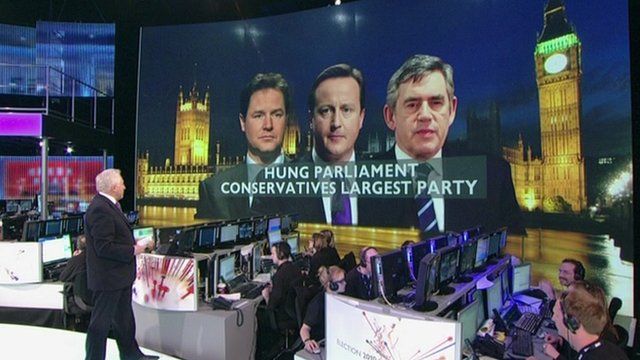 Video
Election 2015: What would hung parliament mean for Britain?
During the election campaign, politicians have constantly said they are campaigning for an overall majority for their party.
However, the polls indicate another hung parliament is more likely.
With the parties having ruled out various coalitions, talks about who governs Britain could involve many parties, not just a handful or only the main ones.
Nick Robinson reports.
Go to next video: Plaid Cymru: 'No deal with Tories'