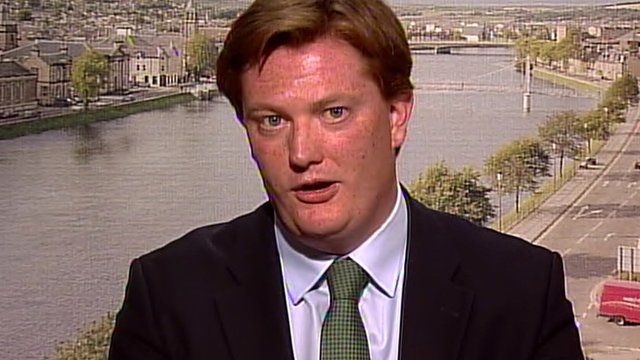 Video
Danny Alexander: 'Desperation and panic in Tory campaign'
The Conservatives are refusing to spell out massive cuts that would support their plans for a tax freeze if they won the next election, the Liberal Democrat Chief Secretary to the Treasury has said.
Danny Alexander said his party would not raise National Insurance, VAT, corporation or income tax either, but it had explained how it would pay for its pledges.
He said the Tories' pledge to pass a law saying taxes would not be raised before 2020 was a sign of desperation and panic.
Go to next video: 'No VAT, NI or income tax increase'